Trends in Winter Holidays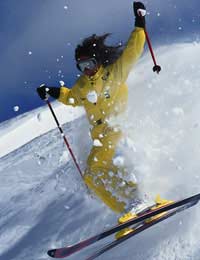 It's hardly a surprise that sun starved Brits are looking further afield when it comes to getting away from the ravages of a typical British winter. The trend for UK holidaymakers is to shun the lure of the skiing trip or winter sports adventure holiday for a lazy lounge in the sun – or at least a holiday that involves packing the Factor 30.
Recent figures show that the average Brit was flying as far away as possible for their 2010/11 winter break, and that it was the winter sun style destinations which topped the travel trends list.
Where to go for Winter Sunshine Travel
Flight comparison website Skyscanner published statistics for winter travel in 2010, and these revealed that the latest flight trends were to head off to the hot spots – mainly Spanish. The lure of the sun combined with short haul flights seemed to be a winner with Brits just looking to get away from the snow and travel chaos back home.
The most popular destinations for winter travel to sunnier climes were Malaga, Alicante and Tenerife.
It's not all about the Spanish resorts though – after the top three spots were taken by European winter travel destinations, the next not-quite-so-hot-spot on the list was New York, with travellers seduced by the idea of Christmas shopping in the Big Apple, snow, and a little Manhattan glamour.
Really Getting Away From it All
Christmas shopping and city breaks to ever popular destinations such as New York, Amsterdam and London were may have been a popular choice with British travellers, but it's some people wanted something completely different and decided to go oriental with a winter trip to Bangkok which made it into the travel trends top ten.
Some chose to get as far away from the British weather as they possibly could, and the biggest jump in popularity was flights to Australia, where temperatures of 40 degrees aren't unusual in the winter months. You'll definitely need to pack the sun screen for that trip.Other winter sun destinations that found favour with Brits fed up with the cold included Mumbai, Delhi and Kuala Lumpur which are rising in popularity for winter travel as flights become easier to book online and the countries compete to attract new tourism and claim a slice of the traveller pound.
Other Winter Travel Trends
Exotic climes are proving a major temptation as well as tried and trusted winter destinations, and according to research from Experian Hitwise, one of the major beneficiaries of the British appetite for winter travel is Marrakech, which emerged as the fastest growing destination for winter travellers year-on-year. The Moroccan city gained 29 places according to the latest travel trends report, making it the one to watch for 2011/12.
Experian Hitwise's Director of Research said that it was normal to see a big jump in searches for traditional winter sun destinations or ski resorts during the winter months, but that this year travel trends show that winter travellers seem to be foregoing the snow for a chance to soak up the sunshine instead.Old favourites like Sharm El-Sheikh, Gran Canaria and Fuerteventura were popular as were some of the other Canary Islands like Tenerife and Lanzarote which both appeared in the Experian Hitwise top ten. Tenerife has seen an 8.6 per cent increase in the number of visitors, and the number is likely to increase even more in 2011 when two low cost airlines launch their new direct services to Tenerife.
To cater for the winter travel getaway, Monarch added more flights to its Cypriot and Canary Island destinations as sun-hungry Brits rushed to fly away from it all. It's likely that the sun-seeker trend will last as long as British weathers remain inhospitable, so watch this space for more flights and more sun-seeker destinations for winter 2011/12.
You might also like...