What are your Rights if There's No Snow?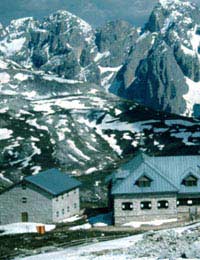 Can you imagine it? You've been on to the travel agent and booked your skiing holiday only to find when you fly out to the resort that the slopes are green and there's no snow. Whilst most winter sports enthusiasts will only travel to certain destinations at particular times of the year where they will more or less be guaranteed snow, many well established ski resorts might be experiencing a mild winter.
This is an often overlooked problem and your consumer rights are very much determined by what is contained within your winter holiday travel insurance coverage as this can vary from one company to the next. In considering taking out insurance cover for this, you need to look at the section entitled 'lift closure' in the small print of any insurance company's terms and conditions.
Variations
If you get to the resort and the piste is closed, most insurance companies will usually pay out around £20 to £30 for each full day that you're unable to ski. However, pistes can also be closed because of an avalanche or a risk of avalanche so it's as well that you check if your policy covers you for that eventuality in addition to the slopes being closed due to lack of snow. There are other variations between companies' policies regarding lift closure too.
Some companies will only cover you if there's no snow providing your resort is at least a certain number of feet above sea level. Others will not pay out if at least one ski lift is open which often happens so that the resort can at least enjoy some business. Then there are companies who will only pay out as long as 80% of the ski lifts are closed and others where you'll need to wait 24 hours of continual closure to elapse before your policy kicks in.
Closed Resorts
Another difference with regard to lift closures and insurance policies lies in the different geographical locations of the ski resorts themselves. For example, the ski 'season' in some places might be December to March which, if you've traditionally gone skiing at Easter time which often falls in April, you won't be covered for if there's no snow in a resort which classed itself as having closed for the season in March.
Other Reasons for Closure
It isn't just a lack of snow or the risk of avalanche which can keep you off the slopes, however. Too much snow, power failures and high winds can also force a piste closure so it's important to check what your policy includes with regards to these matters too.
Relocation When There's no Snow
If you've taken out insurance against lift closure, also check if the insurance policy makes provision to move you to another resort where you can ski. Transportation and accommodation to another resort which is open close by will be covered by some insurers but you'll also need to check whether the relocation also includes the cost of lift passes in the area to which the travel agent is planning to move you to.
It's therefore important to check this aspect of the policy first as you may decide you don't wish to relocate but the insurance company might dictate that if you don't take up the offer of relocating under the terms of the insurance policy then you give up your rights to compensation.
Therefore, make sure that if you book a winter holiday ski package via a travel agent and are taking out their insurance cover that you're aware of what is and isn't covered when it comes to lift closures or any other aspects that could prevent people skiing as your consumer rights will vary between companies.
You might also like...