Do Sledging, Toboganning and Snow Mobiling Need Special Insurance?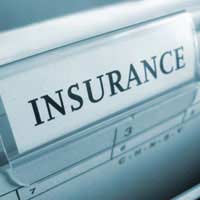 Going on a winter sports holiday or break in the snow opens up a whole raft of possibilities for things to try. The lure of the white slopes and crystal blue skies can be hard to resist and there's tempting offers of activities that you certainly won't be able to try back home – but before you sign up to that exhilarating husky trip or snowmobiling excursion to liven up your holiday, remember to check your insurance. Are you covered if something goes wrong on your trip and or suffers an injury?
General Winter Sports Insurance
Many basic winter sports policies cover a range of activities that you can make the most of in the snow, and a variety of popular winter sports. Not all policies will cover the more dangerous sports such as snow mobiling, tobogganing or ice skating though, even if they do go as far as covering off piste skiing and snowboarding.
Look for an extreme winter sports holiday insurance package which is designed with more adventurous people in mind – these sort of policies can give you peace of mind while you travel and as they are designed for real snow adrenaline junkies they are more likely to cover you for any loss or injury from extreme activities like freestyle skiing, ski racing and snowboard racing, ice hockey and bobsleighs.
What Do I Need to Know About Snowmobile Insurance?
A snowmobile is like a large motorbike, propelled by one or two rubber tracks, and has skis to steer. Snowmobiles (sometimes called skidoos) are only designed to be used snow and ice, so they don't need a road or trail. As they can get up to 70 mph, snowmobiles have the potential to be dangerous and can cause serious accident or injury if misused. For this reason, you are very unlikely to find snowmobile cover included as standard in a standard winter sports insurance policy.
It isn't hard to get travel insurance that covers snowmobiling though – most operators and snowmobile hire companies also offer their own short term insurance - although it can be expensive. Some specialist extreme winter sports travel insurance policies include snowmobiling as standard so it may well be cheaper to get cover-all extreme sports insurance rather than try and get a day's worth when you're there. Reputable companies won't let you hire a snowmobile without some proof that you're insured to ride one.
What Do I Need to Cover Myself For?
When you're buying your holiday travel insurance, make sure that you're covered for the cost of any damage to the snowmobiles as well as your own medical injury - they can cost about £6000 to buy and are usually replaced after a couple of years.
You'll also need accident liability insurance, because if you hurt another traveller and they sue you, it could be a costly accident.
Cover yourself for as much as you can afford – insure yourself for up to £1 million worth of accident liability. more if possible and you're going to North America or Canada. If you're thinking of hiring a snowmobile, you'll also need to hold a full UK driving or motorcycle licence.
Toboggans and Sledding – Am I Covered?
Tobogganing and sledding while on holiday are also areas that you'll need specialist insurance for unless you have a particularly enlightened insurance company. Dog sledding may look harmless fun but you could end up with more than just a face full of snow if you neglect your insurance cover. The dogs know no fear and if you've ever been out on a sledding expedition you'll know it's exhilarating – and exhausting!
Some specific winter sports policies will cover you for sledding, but there can be exclusions such as in some cases you have to be a passenger and can't drive the sled yourself, or you have to be supervised. Make sure you check this carefully.
Toboggans are also considered risky by most insurance companies – well, there's a high risk of injury from an out of control toboggan careering downhill! Again, a specialist extreme winter sports holiday insurance policy is probably your best bet.
Whatever you plan to do in the snow – if it's an extreme sport, make sure that you're insured!
You might also like...