Finding a Great New Year Spa Deal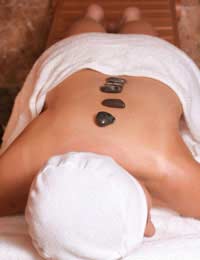 The new year is a time of resolutions, and a time when many of those resolutions seem to revolve around health and well being. After a frazzling and frenetic Christmas and New Year, taking the time to chill out in a sumptuous spa seems like a really good way to spend some of the money we may have been given by well-meaning relatives who didn't have a clue what else to buy.
Find a Spa Deal Direct
Maybe you're looking for a spa deal to kick start a fitness and diet regime – a spa boot camp or slimming programme? Either way, the first place most people would look for a spa deal in the new year are the individual spa websites. Although some of the well-established spas such as the Champneys group, Nirvana Spa and Bannatyne spas publicise their new year spa deals on their websites, one way to get ahead of the pack is to sign up to their mailing lists for newsletters. That way you can be informed of any upcoming offers and deals that might be suitable. Many of these tend to last a limited amount of time so time certainly is of the essence.
Travel Site Spa Day Deals
Travel sites are often a good place to find spa deals too. In January 2011, travel site lastminute.com publicised spa days for £10, a selection of spas offering tasters and treatments for a massively reduced amount. To hear about the discounts, you needed to be signed up to the newsletter for the site, so again, it's worth getting weeks' worth of emails that are instantly deleted, just for the one that contains news like that! Other ways you might find out about sales and special events for spa days is by joining money saving websites such as Money saving expert. Worth a scan every week just to see if there's anything coming up, as the site often has advance notice about sales and spa deals all over the UK.
Think Outside the Box...
Remember that there are spas within many big hotels and even smaller ones these days, so if you don't mind about the name tag on your spa trip, head off to search 'hotel spa' and see what comes up. Although some hotels' idea of what actually constitutes a spa differ from that of a seasoned spa-goer, you might find a gem of a spa where you least expect it, and the bonus is that if you book in for a hotel break during winter months, the chances are that the hotels are trying to desperately fill rooms so the chances of getting a really good deal at the last minute are pretty good. Always check the details of the spa if that's the main reason for your trip though – some hotels think that a swimming pool and room with a beauty therapist are all you need – while some luxury hotels have spa facilities attached that could rival a dedicated spa.
Spa Search Engine Deals
There are dedicated spa search engines and sites that can prove an excellent way to get hold of spa deals and find out more about what's going on in the spa world. Sites such as Spaseekers.com have a search engine facility so that you can find the type of spa you are looking for, but they have news about specific deals and offers, gift vouchers and discounts on different types of spa visit – pamper days, mother and daughter days, any type of spa deal you can think of. It's always a good idea to get your requests in early – friends and family can buy spa vouchers and get them sent to you, which you then use towards any spa of your choice featured on the site.
If a spa day is your idea of a perfect treat – get searching and have a great, relaxing time!
You might also like...