Booking a Winter Sports Break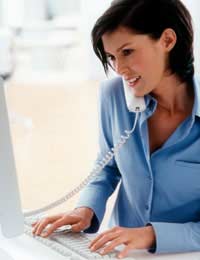 When you're thinking of booking a fabulous winter sports holiday, there are plenty of things that you need to take into account before you buy your ski pass and hand over cold hard cash. Are you sure that the holiday is for you, or have you just been seduced by the allure of white snowy slopes and après ski?
Winter sports can be great fun but they are also hard work and if you end up booking an advanced snowboarding break when you've never so much as touched a ski in your life, you could waste an awful lot of money watching other people having fun while you sit in the bar nursing a hot chocolate.
It's a good idea to approach specialist agents when you start booking your ski or snow break, simply because they are experts in the field and will know exactly what questions to ask you, making sure that the break you get is actually suitable for your skill level, likes, dislikes and budget constraints. There are plenty of experts that will be only too happy to point you in the right direction when you're booking that perfect snowy getaway.
What Should I Look for When Selecting a Travel Agent?
Firstly, make sure that they are ATOL (Air Travel Organisers Licence) registered, as this is a legal requirement. An ATOL licence means that should the airline go out of business, which as we have seen over the summer on 2008 is not something that only happens to small, unknown flight companies, you will be able to get home one way or another. An ATOL is a bond that the company has to pay which will insure them in the event of insolvency, and as far as travellers are concerned, means they will get home if there are any problems.
It's also worth booking through an agent who is an ABTA (Association of British Travel Agents) member. This gives you a degree of protection if something goes wrong with your winter sports holiday. It doesn't matter if your booking is made online or direct, the ABTA registration gives you the same degree of protection - although you can't get a refund through ABTA if you have issues with the company or they go out of business.
What you can also do is make your booking on a credit card, which gives you protection under the Consumer Credit Act if the company folds or if you have a dispute with them. This only applies to purchases over £100.
What Are the Other Issues I Should Think About?
If you're booking a package holiday which includes winter sports, check the details of the package carefully. The Package Travel Regulations apply to any holiday which contains a travel and an accommodation element, so if your flight and your accommodation are both booked through the same agent as part of a package then you have the Regulations to fall back on if you need them. Legally, however, if you book the break and the flight/travel separately, the Regulations won't apply.
You'll need specific insurance for a winter sports holiday and there are plenty of places which offer this. A lot of policies specify the exact activities they will cover you for, so if you plan anything unusual or risky check well in advance so that you don't get caught out. It's one area you should never ever skimp on when you're booking a winter sports holiday.
Research the area and find out what's available. Are there places where you can hire equipment or are you expected to take your own?
Finding a good, experienced agent, especially for your first time, will definitely go some way to helping you make your winter sports break a fun one.
You might also like...