Christmas Shopping in New York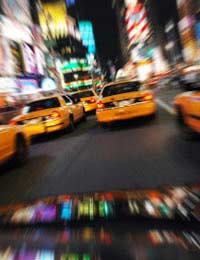 There's nothing quite like a Christmas shopping trip in New York City and New Yorkers really like to push the boat out at this time of winter with all of their 'flagship' stores going to great lengths to come up with the most beautiful window displays. However, it isn't just about the world famous department stores and if you want to get yourself some good bargains, you'll need to venture beyond the confines of the likes of 5th Avenue.
When to Go
It all depends on whether you're looking to bag a bargain or want to experience the atmosphere of the festive season in the Big Apple in the last couple of weeks before the run up to Christmas Day. Some bargain hunters go as early as late September or the beginning of October if they're on the lookout for discount fashion items as there are usually a lot of clearance sales on before the new Autumn/Winter wear comes out on Columbus Day which is the second weekend in October.
However, the Christmas shopping season really gets into top gear from the Friday after Thanksgiving which is on the fourth Thursday in November. However, be prepared to brave the crowds from this point on. Flights and hotel accommodation also tend to get more expensive as it gets closer to Christmas, especially after around December 14.
Window Displays and Walking Tours
No Christmas shopping trip to New York would be complete if you didn't get a map of the city's great holiday display walking tours. Even if you're going to pick up most of your bargains elsewhere, you should stop by the spectacular window displays of the following flagship stores:
Macy's
Saks Fifth Avenue
Bloomingdales
Barneys New York
Bergdorf Goodman
Tiffany & Co
And, don't forget the world famous toy store, FAO Schwarz which is well worth a visit even if you've no kids to buy for.
Bargain Hunting
One of the best things about going to New York to do your Christmas shopping is that you're able to find some unbelievable bargains. Here are a few examples of where you might get a good deal – all you need to do is locate them on the map.
B&H Photo Video – for electricals
Old Navy and American Apparel – for kids' clothes
CB I Hate Perfume and Kiehl's - for cosmetics
Other Things You Must Try to do
As well as the shopping, no Christmas shopping break would be complete without a trip to Times Square, a visit to the outdoors ice rink at Rockefeller Plaza, a lift ride to the top of the Empire State Building and a ferry ride to see the Statue of Liberty too so try and fit these in if you can.
Things to Remember
Firstly, make sure you take almost empty suitcases before you go. Most transatlantic airlines will allow you two pieces of hold luggage at around 23kg a piece. Be careful with how much you do buy there however as the duty free limit on anything you buy there and bring back is just £390. If you intend spending far more than that, just remember that if you're stopped by UK customs on your return, anything over £390 is liable to tax. Also, make sure you bring warm clothes as New York can be very cold in winter.
You might also like...