What and Where are the Best Conditions for Good Snow?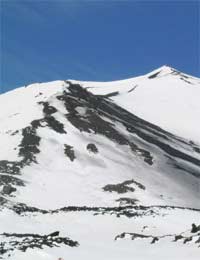 When you book a ski or winter holiday abroad, you want to know that you'll be getting some decent snow and weather conditions – there's nothing worse than a winter sports holiday with no snow, after all. There are so many different winter resorts across the world, and they all have different features and attractions for different activities.
Checking out the Snow Reports Before You Go!
If you want to find out a general overview of the snow conditions in any major ski resort, one of the best places to find the information you need is the Ski Club of Great Britain, who not only have up to date snow reports but can give you a detailed snow history for the resort you're interested in, too. There are Ski Club Snow Reports available to cover all the major resorts abroad, both in Europe and North America.
These detailed travel reports tell you everything from when it last snowed, how much snow is currently on the lower and upper areas of the resort, and even how many of the lifts are open, so it's a really useful comprehensive guide to current and historical snow conditions. Members can see the average snow conditions for the last fifteen seasons, but as a non member you can see the last season's average for free at skiclub.co.uk
General Ski Season Conditions
The usual ski travel season runs from December to April, and in most places across Europe and North America you can expect to get reasonably good conditions for snow during this time. It's always good to check the history and forecasts before you book though, don't just assume that it will be perfect year on year – the dreaded climate change has led to a few disappointed faces on the slopes in the past five years!
There are still places where you can ski and board in the summer, too, for example you could try glacier skiing in the Alps later in the year, or head down under to New Zealand and Australia – or South America where there are good conditions for winter snow in our summertime.
Good Resorts for Guaranteed Snow
Lech and Zurs, Austria
You might have already heard that the Austrian resorts of Lech and Zurs are pricey and upmarket, but that's probably because they are also well known for getting a lot of good snow. These two resorts boast the highest snowfall averages of the top-notch Alpine resorts.
Hintertux, AustriaAnother Austrian gem, Hintertux offers a glacier which is pretty much guaranteed snowy weather, and around 85km of pistes of varying difficulty. If Hintertux isn't enough for you, you can also travel to nearby Mayrhofen using the same lift pass.
Obergurgl, Austria
Obergurgl is another high altitude and extremely cold Austrian resort – but it has the added bonus of being family-friendly if your winter travel plans involve a larger group and family members. There are a few less pistes than some of the other Austrian resorts, but you could also try out the valley at Sölden for a bit more variety.
Solden, Austria
Sölden's glaciers are the venues for the opening races of the World Cup in October, and a pretty safe bet for decent snowfall. Solden is also well known for having a good night life after the day on the slopes.
Tignes, France
Tignes also has a glacier too and offers experienced and beginner ski and snowboarders a great selection of pistes and powder.
A little research before you book should ensure that you don't spend your winter break looking at a closed run and wishing for colder weather...
You might also like...