Cold Weather Holiday Advice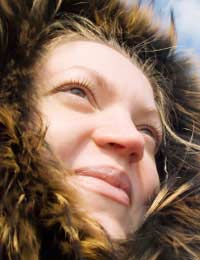 When you choose to go on a winter holiday, you have to expect to be cold – all that picturesque snow and ice has its drawbacks! Cold weather can be bracing and exhilarating but it can also be dangerous, so before you set off on holiday, you may need to take some advice about what exactly you can expect from such cold weather...and how to cope when the snow hits.
Dressing for Cold Weather – What to Take on a Winter Holiday.
The images of smiling skiers and snowboarders on backgrounds of bright blue sky, with big holiday smiles on their faces, belie a universal truth about winter sports holidays....the weather will be freezing cold. Winter sports clothing is designed to keep moisture away from the skin whilst keep the warm in and the cold weather out, so invest in some good quality clothing to keep out the biting weather.
Take a coat that's well insulated, and designed to cope with extreme cold weather and temperatures. Something with wicking fabric to absorb perspiration is ideal, especially if you're doing anything energetic. Obviously, anything you wear needs to be waterproof to keep the inclement weather out.
Wear as many layers as possible under your coat, this means that if you do warm up later you can take them off, but it's best to start on the assumption that the it will be snowy and the weather will be bitterly cold and anything less is a bonus. Go for easy to remove layers like T-shirts, polo necks, proper sweaters, a jumper, insulated trousers and then gloves and a balaclava (yes you'll probably look silly but it's better than frostbitten ears.)
Keeping your head warm is essential – you would be surprised how much heat escapes from this part of your body – it's estimated at around 30%.
What to Wear on your Feet
If you're going to be walking around in snow, or taking part in cold weather sports, you need boots that are designed for the job and can cope with the weather conditions. Get strong, waterproof boots, and wear decent woollen socks under them to keep some of the cold off of your toes.
What if I Get too Cold?
Lovely though the snowy winter weather is to look at, and to ski in, it can also be a killer. At the very least it can lead to uncomfortable conditions like frostbite, so take precautions and avoid letting the cold conditions get the better of you. Hypothermia happens when there's a drop in the core temperature of the body, and if it takes hold it can kill.
If you, or somebody with you, starts to show the signs of hypothermia, the advice is that you should take action immediately. Signs that someone could be suffering from hypothermia are extreme, violent shivering; lack of muscle coordination; and confusion. Victims could also turn pale and their lips appear blue. You need to get the person affected into the warmth immediately if this happens. Take off any wet clothes, and cover them with blankets until they start to warm up.
Frostbite is less serious but still unpleasant. It usually gets the extremities such as fingers, and if you think someone is affected, the advice is get them into a warm environment as soon as possible, and warm them up with warm water.
With the right precautions and some common sense, you can enjoy really cold weather and make the most of the ice and snow without any problems whatsoever...
You might also like...