View the Northern Lights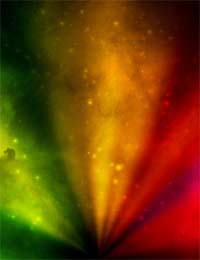 The Northern Lights, or the 'Aurora Borealis' to give them their proper title, are one of the Earth's most spectacular natural phenomena and many people make a pilgrimage to see them each year.
What are the Northern Lights?
The Northern Lights are formed when large numbers of electrically charged particles, also known as 'electrons', stream in towards the Earth's magnetic field at great speed and collide with the air particles. The result being that the air lights up and the colours are a reflection of the gases which are up there such as oxygen and nitrogen.
Where Can the Northern Lights be Seen?
The Northern Lights are related to the Polar Regions which is why those south of the equator have their own equivalent, the Southern Lights. The 'auroral zone', as it is often referred to, occurs in a belt of a 2500 km radius which is centred on the magnetic North Pole. For those reasons, the best places to see them are over parts of northern Scandinavia, especially Norway and over northern parts of Iceland, northern Canada, parts of Siberia and Alaska. For Europeans, Tromso in Norway is a popular location for organised trips.
When Can They be Seen?
Although the Northern Lights are present all year round, we more commonly associate them with wintertime as the sky needs to be fairly dark to see them and in the regions mentioned above, in summertime the sun doesn't dip below the horizon for very long.
Therefore in Norway for example, which is one of the most popular Northern Lights Holiday breaks for people in Europe, the best chance of seeing them is from early September right through until the middle of April. However, even then, the aurora lies high above the clouds so unless the night sky is clear, there is no guarantee of witnessing the spectacle.
Other things to bear in mind is that the period close to a full moon is not the best time to view them as the background sky is often too bright because of the light from the moon. Artificial light from towns and cities also hampers your ability to view them which is why on organised trips, you will travel to more remote places where viewing won't be spoiled.
What Else Can I do on an Organised Trip?
Many specialist travel companies run tailored trips to visit the Northern Lights from the UK. Three day breaks to Norway are becoming increasingly popular and you can enjoy an exotic Northern Lights fjord cruise and take part in activities such as dog sledding, ice fishing, snowmobile safaris and guided cross country skiing.
If you like to experience nature to its fullest, certain Northern Lights holiday breaks give you the opportunity to sleep amongst nature's surroundings in cosy log cabins. Other types of holiday break enable you to combine seeing the Northern Lights with a couple of nights in Norway's capital city, Oslo. You can also go on a full cruise to witness this magical experience in the night sky.
Further afield, you might want to experience nature at its most spectacular by taking a Northern Lights holiday cruise in Alaska where you can also stop off and visit Alaska's Denali National Park which is also home to the USA's highest mountain. From here, you can even experience the Northern Lights from a relaxing hot tub.
WINTER TRAVELLER IS FOR SALE.
This website is for sale [more info].
You might also like...