About Our Site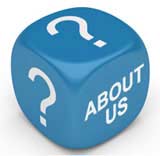 WinterTraveller was formed to offer a unique reference point on all you need to know about travelling or holidaying in winter.
Are you a fan of winter holidays? Do you want top quality advice on where to go, what do to and even how to dress on that winter break?
WinterTraveller appeals to anyone who is travelling in cold climates - whether it's a log cabin in Scotland, an Ice Hotel, or a snow boarding trip in Canada. The site gives would be and experienced winter travellers extensive practical advice and useful information about all they need to know when it comes to travelling in the winter or in cold climates - including a low down on the most popular winter sports, the best cold weather gear and winter sun protection, hiring the right equipment, short breaks in the snow and how to get a good deal on your winter break.
We also look at your consumer rights, insurance and the hazards of travelling in dangerous conditions - would you know what to do in an avalanche? Or what to keep in your car if you are travelling in a blizzard?
Our concern was that there was no single UK resource for interesting features and practical advice on this subject.
Our features and articles are written by experts - who have experience, or a particular interest in this area.
Our Background
WinterTraveller was founded by John Rowlinson, the founder of PtS.
John, through PtS, is involved in a number of ventures including software and property companies. A percentage of revenue from these activities goes towards funding WinterTraveller and a number of similar sites.
Our focus is simply on having experts create the highest quality information possible that is widely read.

Related Articles in the 'Site Information' Category...